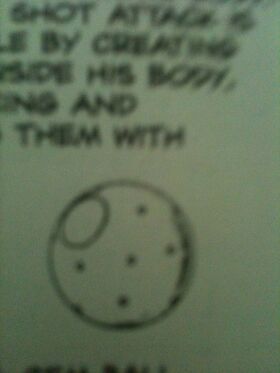 The Gem Ball was used in the preliminary round of the Olympia Tournament. It can be a match to any OPT and records the user's fingerprints so it attacks the user when it is let go or the user tries to attack physically. It's effect is that it can create anything needed to fight using the user's spirit.
Ad blocker interference detected!
Wikia is a free-to-use site that makes money from advertising. We have a modified experience for viewers using ad blockers

Wikia is not accessible if you've made further modifications. Remove the custom ad blocker rule(s) and the page will load as expected.